Neuro Linguistic Programming (NLP) is the study of what we do in our heads when we create success. NLP teaches us how successful people think, the language that they use, what they say to themselves, how they get motivated, what they believe, what they value, how they connect with their physiology and utilise their inner resources. In other words NLP is a model of excellence. Would you value an approach that works… from the moment you open your eyes in the morning, contemplating the day ahead to the moment you go to sleep at night? 
Now you know a little more about what NLP is let's explore the rest. What's in a name, new perspective NLP? New perspective is doing what it says on the tin! We work to empower people through NLP Training or NLP Coaching to take back control and find a new perspective. For some it can be a most transformational experience, for others full of light bulb moments of self discovery creating deep meaning.
Fully qualified and accredited
ABNLP American Board of Neuro Linguistic Programming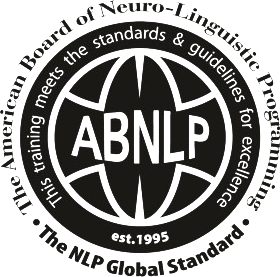 ABNLP American Board of Neuro Linguistic Programming - Trainer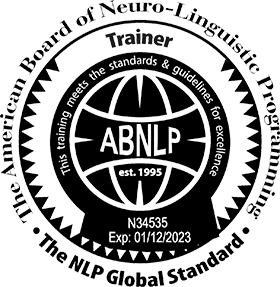 ABNLP American Board of Neuro Linguistic Programming - Coach Trainer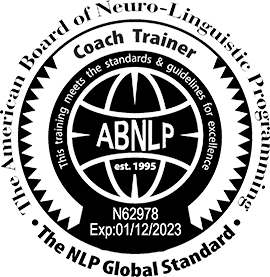 Trainer of Master Timeline Therapy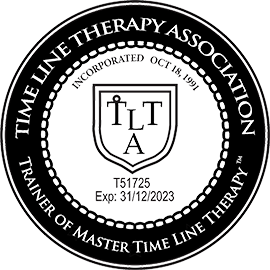 American Board of Hypnotherapy - Trainer Level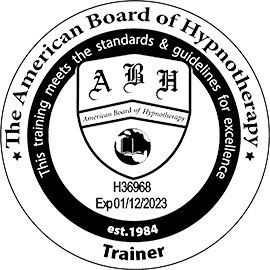 Hover or tap on a seal to find out more.
"Exceptional thinking for exceptional results"
"If you are thinking of attending this workshop you will find it informative whatever your background and regardless of knowledge of NLP. The presenter tailors his delivery to match all participants needs and learning styles"
Counsellor and Eating Disorder Pracitioner
"I have attended two of New Perspective NLP introductory workshops and I can highly recommend Rod Hahlo for his fab delivery, skills and knowledge. Really enjoyable workshops on both occasions and I learnt a lot that I can now put into practice. Met some great people too!"