NLP Business Coaching and Training Programmes Personal Coaching Bolton
We work with your staff to improve relationships, gain a better understanding of each other and become more productive.
Our brand new, accelerated growth tool, Team-ology is thoughtfully designed for teams who want to go places and ready to overcome daily challenges with relationships.
Whether it is rebalancing, resetting, or boosting your business, we can offer the most suitable intervention which will help your team build confidence and move forward with ease.
Make your business the best place to work!
Working one to one, our sessions can include NLP Creating Your Future™ Coaching, Hypnosis, and Time Line Therapy™ techniques blended together for effective and efficient results. 
By using a 360 approach, we can build your confidence and mindset at different levels to ensure continued progress and improvement. Both initially and in the future with our aftercare coaching.
Personal Coaching is for
you if:
Embrace change & find the best version of yourself!
Lack of motivation, confidence, burnout, absence, stress, anxiety, self-doubt, impostor syndrome… These are the most common issues people experience in the workplace.
Be The Master Of Your Career
As a Certified Trainer & Master Practitioner of NLP, I offer you a different approach using the combined power of coaching and NLP.I will help you to achieve your desired outcome and make a difference in your professional life.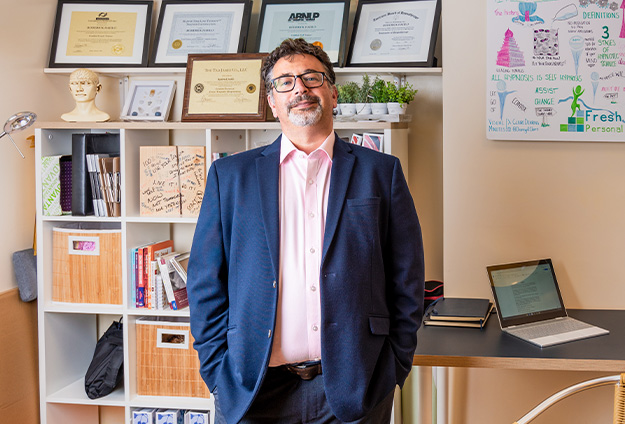 Corporate Coaching is for you if
Bring out your top performer whilst maintaining life-work balance
Rod helped me to see what is important to me, what I can and what I need to change, in order to get the right balance in life. He helped me to focus upon what I want to do and set out a track to get there. I can highly recommend Rod to anyone who knows they need a change but don't know what to do or how to do it.
Problems I had was with commitment, confidence, dealing with a high workload and, what was brought to light in the sessions, an unhelpful mindset which was restricting me from achieving what I want in life. I am amazed at how quickly he was able to improve my confidence… He has reshaped how I see the world and has switched my negative/passive lens for a positive/ambitious/determined one. I feel I am in the best position I have ever been in and that is thanks to Rod.
I felt that I was losing control of myself and that was reflecting on the decisions that I was making and in the way that I was reacting to people and events. I was in a dark place and ready to walk away from a career that had given me such joy for over 30 years. With the addition of Time Line Therapy® underlying anxieties and fears were unlocked from my unconscious mind and my thought processes around these feelings have been reframed. My outlook is now very different… I can face my fears because I can handle any situation because I have choice. I have learned to be me and not the version of me that I think other people want to see.
Rod helped me get past my P.T.S.D and I have just completed a 50 mile Ultra-Marathon & my new business is starting to take off. Before working with Rod, my energy, confidence & self belief as at a shallow point in my life. Rod helped me to develop my thinking and empowered me to make better decisions. He's a fantastic coach.
What Would You Like To Know
More About?