NLP Business Coaching and Training Programmes Personal Coaching Bolton
Business and Executive Coaching
Be The Master Of You an Your Career
Whether its transitioning into a new role, or unsure of next or new direction, as a Certified Trainer & Master Practitioner of NLP, I offer an individual approach to help you to achieve your desired outcome
Corporate Coaching is for you if
You want to become effective in business
It's time to overcome mental barriers to become comfortable and confident in negotiations, sales, calls and networking
You want to deliver presentations live to varying audiences with confidence
You want to take back control and re-balance work life
You want to increase your motivation, productivity and prevent burnout
You are ready to fight stress and anxiety that prevent you from reaching your full potential
Bring out your top performer whilst maintaining life-work balance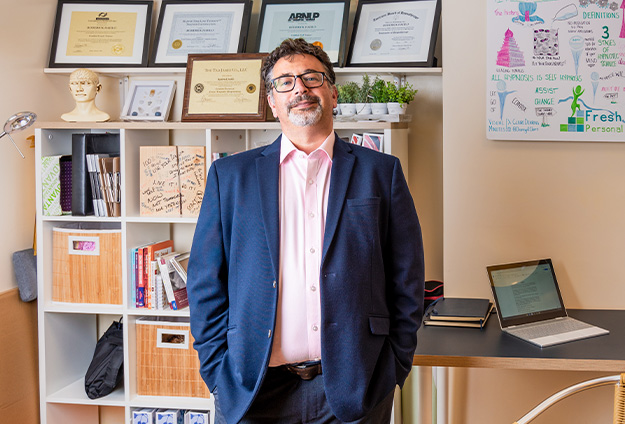 "I had problems with commitment, confidence, dealing with a high workload and (what came to to light in my sessions), an unhelpful mindset which was restricting me from achieving what I want in life along with a negative focus on life. I am amazed at how quickly Rod was able to improve my confidence, from doing the smallest things really well and celebrating them. I can honestly say that I feel I am in the best position I have ever been in. I cannot believe how much he has helped me, from personal matters to professional and from building my confidence to being in control of my life.  I know I have the opportunity now to do great things and if there's one thing I have learnt from my time with Rod, what I want to do, I am going to do it!"
Do you value strong relationships, gaining a better understanding of each other and customers and want to improve motivation to become more productive?
Accelerate your teams' evolution with our relationship growth tool, Team-ology. Team-ology is thoughtfully designed for teams who want to go places and ready to overcome daily challenges with relationships.
Whether it is rebalancing, resetting, or boosting, we can offer the most suitable intervention to help your team find traction and move forward with ease.
Make your business the best place to work with Team-ology.
"Rod has taken me to a different place in my strategic thinking when I was becoming 'bogged down' with the operational work. I now feel that I have a healthy balance and am able to shift my mindset to get the job done! Thanks Rod you work miracles with the mindset."
Time to focus on you
Working one to one with clients using a variety of approaches including NLP Creating Your Future™ Coaching, Hypnosis, and Time Line Therapy™ techniques blended together in a unique way so that you can access results quickly and effectively.
We offer 360-Degree Coaching taking a holistic approach with every client focusing on the whole of you
Personal Coaching is for you if:
Want to overcome your barriers and limiting beliefs
Your goal is to improve your career, business mindset, relationships or reset priorities in life to find new balance
Need to build confidence and a resilient mindset to handle whatever comes your way
You are ready to improve your wellbeing, fight your anxiety, depression, fears, phobias, traumatic events, unhealthy habits or limiting beliefs
Rebuild yourself after major life change events such as divorce or breakdown
Release negative emotional baggage of anger sadness, fear, hurt and guilt
Embrace change & find the best version of yourself!
"What I have become is amazing, it doesn't really matter what others think"
Corporate Coaching Products
Happy with your EAP? We offer the personal approach addressing common issues staff are facing which impact upon performance, retention and recruitment. Recovering and resetting from imposed change to new ways of working  can effect motivation, confidence, burnout, absence, stress, anxiety, self-doubt or impostor syndrome.