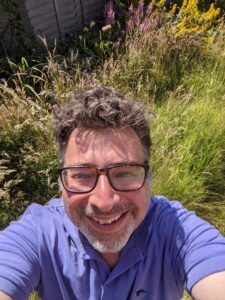 Let it go to let it grow
Love my garden. With this amazing weather that we have been experiencing in the UK, I have been spending more time than ever in my garden.  Made what seemed at the time like a huge decision to take the plunge and let it go so that it can grow. I know it's following a trend however irrespective of this, it makes so much sense.
What does it mean?
For starters, no weeding, minimalist mowing (is this really a phrase!?) and absolutely just letting it all grow. For sure, it can feel tough, technically speaking its really doing nothing, hands off, hands free however you want to call it. 
Wow! I am soooo pleased we did this. Rewarded with wild flowers, increased insects and utter pride and joy in this new semi wild space. Who would have thought you can achieve results by letting it grow?
It's interesting how we can achieve so much by letting go. At new perspective nlp, this is one of the most important learnings for
students on the
NLP Practitioner training.
By letting go, they achieve a connection with their unconscious mind and inner resources to achieve results along with so much more. 
Let It Go
So what do you need to let go of, in order to grow?
Ask yourself, when was the last time you just let go and found you achieved something? People achieve amazing feats when they trust themselves. 
For some, it can be a little scary letting go. It's like when working with clients using hypnotherapy or Time Line Therapy® for the first time, asking them to just let go and do nothing. This can be most challenging
and feels almost counterintuitive. Good news is with a little time and support it feels totally natural and super intuitive. 
To explore more of how I can help you let go and find your results get
in touch
to book a discovery call now.